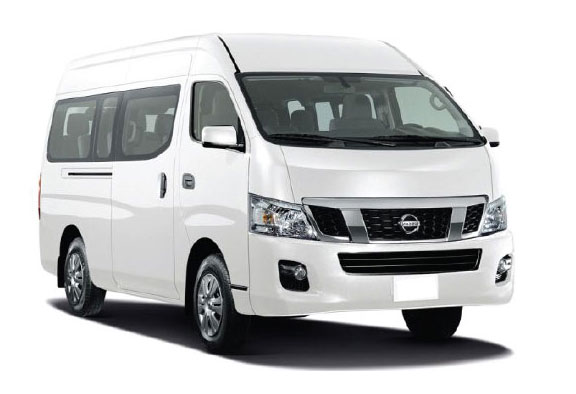 NEXT LEVEL COMFORT AND LUXURY. With spacious legroom, high headroom, a wider aisle, and a plush 15-seater capacity, suited for your entire family, the Nissan Urvan Premium comes in big, making every ride feel special.
Fuel will be shouldered by the renter.
24 hours' car rental, city drive only. When used for out of town trips, we have a separate rate for it, please contact us regarding this matter.
Requirements and Customer Reminders
REQUIREMENTS
2 Valid IDs
Latest proof of billing like electric or water etc.
NO CASH DEPOSIT/CASH BOND REQUIRED
Conditions before returning the unit/car:
Check if there are any scratch and dents.
FULL TANK IN AND OUT
Make sure to have it car wash when returned.
We offer discounted rates depending on the number of days you will be renting and what car you will be renting.
You can have with SELF-DRIVER or WITH DRIVER
With Driver's rate will be depending on what car you want to use and the route you will be taking in. Subject of use is 10 hours.
For every booking, every car model. With Davao Rent Car on-time performance. We love to make things easy for you!