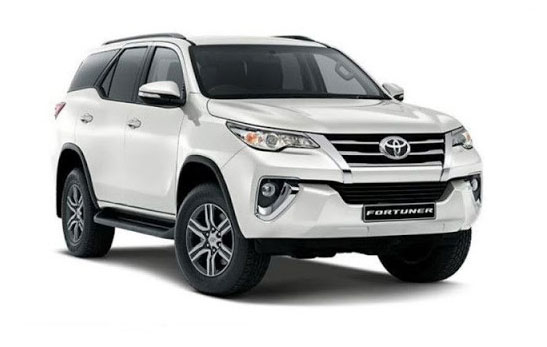 The Toyota Fortuner is the best selling midsize SUV in the Philippines. This ladder-frame vehicle has been around since the early 2000s and has since become a household name thanks to its rugged platform and tested durability thanks to its robust platform and strong brand support. The second-generation model has been consistently topping the sales chart, not only in its segment but for the entire Philippine automotive industry as well.
The Toyota Fortuner is a body-on-frame SUV that rides on the IMV platform. The Hilux and the Innova share this platform, along with the engine options but with varying outputs.
Inside, the Fortuner can seat seven people, with the option to fold the third-row seats to the side in order to accommodate more cargo. The Fortuner also has the advantage of having better amenities compared to the cars it shares its platform with.
Base Rate
| | |
| --- | --- |
| 1-6 Days | 3,000 php |
| 7-21 Days | 2,800 php |
| 22 and Above | 2,600 php |
Fuel will be shouldered by the renter.
24 hours' car rental, city drive only. When used for out of town trips, we have a separate rate for it, please contact us regarding this matter.
Requirements and Customer Reminders
REQUIREMENTS
2 Valid IDs
Latest proof of billing like electric or water etc.
NO CASH DEPOSIT/CASH BOND REQUIRED
Conditions before returning the unit/car:
Check if there are any scratch and dents.
FULL TANK IN AND OUT
Make sure to have it car wash when returned.
We offer discounted rates depending on the number of days you will be renting and what car you will be renting.
You can have with SELF-DRIVER or WITH DRIVER
With Driver's rate will be depending on what car you want to use and the route you will be taking in. Subject of use is 10 hours.
For every booking, every car model. With Davao Rent Car on-time performance. We love to make things easy for you!